Project Restoration
After the Great catastrophe people went to live in bunkers under the ground, and only piles of rubbish, dry trees and bushes remained on the ground. There were no living being on the Earth!  Right after the catastrophe people tried to renew the ecosystem with the help of robots, but because of an unclear reason the operation failed, and the robots broke down.
The game "Project Restoration" offers you a chance to play as the robot Spot, who woke up after a long sleep. With the help of his friends Timmy-1 and Fly, Spot tries to solve a riddle as to why the human civilization declined, and he wants to revive it again.
Release history
Project Restoration was first released in Russian as "Проект Восстановление" for vk

, on 2014 02 09. The Russian version is somewhat distinct from the English versions, which are, except for update introduction, quite similar. English versions were released for kong

on 2015 07 06, for yahoo

on 2015 08 06 and for fb

on 2016 01 13.
Game Updates are released quite regularly.
Latest update: Meet the Guard
Update!
The Survivors' Echo Radio Station informs: The Destroyed City Investigator, that's being considered a closed and dangerous zone for Robots, reported that a strange movement on the roof of one of the Skyscrapers has been detected.
Members of the Expedition began to make their way to the roof of this Skyscraper.
Be extremely careful! There are many dangers ahead! Good luck, Survivors!
In this update:
1. New squares are available in the Ruined City.
2. Three Skyscrapers where you will find many secrets and tasks.
3. The Guardian! A very old Robot model with limited intelligence. This Robot is programmed to preserve the life of the plant located inside of it. We need to be careful with him.
4. The Rare Model Car! You will need some experience to achieve the goal.to the roof of this Skyscraper.
Be extremely careful! There are many dangers ahead! Good luck, Survivors!

Categories
Achievements 35 pages
Areas 28 pages
Buildings 73 pages
Collections 47 pages
Decorations 17 pages
Monuments 10 pages
Mines and Generators 52 pages
Task Lines 0 pages
Materials 243 pages
Events 16 pages
Guides 12 pages

Other Information Sources
There is a Russian version of the game, for which there is a Russian-language wiki.
And the same wiki through the lens of Google Translate.
Welcome to the Project Restoration Wikia
This is a wiki for the game "Project Restoration" owned and updated by players of the community and available to play on kong

Kongregate, fb

facebook. It loosely covers the Russian version on vk

VK.
Need Help?
This is the right place to look! If you can't find what you are looking for, you can just ask your question on the forum! We can answer questions about the game, but we can't provide support.
Need Support?
If you're stuck or if you have encountered a bug, you may need to contact support to help you out. Unfortunately, there is no support staff of the game developers active on this wiki. Furthermore, asking for support here is pointless. Game assistance is possible through following links:
kong

: here
fb

: here
Missing the Survived Plant?
This is a common question by new players. It's given as reward way further through the quest chain. The quest chain to the Survived Plant begins here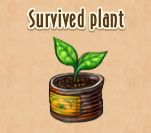 Ad blocker interference detected!
Wikia is a free-to-use site that makes money from advertising. We have a modified experience for viewers using ad blockers

Wikia is not accessible if you've made further modifications. Remove the custom ad blocker rule(s) and the page will load as expected.